When you're fighting for it all your life

You've been working every day and night
That's how a superhero learns to fly
Ryugazaki Rei(CV. Hirakawa Daisuke), Hazuki Nagisa(CV. Yonaga Tsubasa), Matsuoka Rin(CV. Miyano Mamoru) Kiss me!
Nagisa kun, can you translate "kiss me" into Japanese?
isn't it just "boku ni kisu shite"?
that's  what i thought.
I overheard Makoto senpai saying "kiss me" just now.
huh?! who did mako chan say "kiss me" to?
both of you, your pronunciation is horrible! it's "kiss me."
Rin-san!
Next episode, "The Locomotive of a Twist!"
Kiss me. (x11)
Perfect Body.
Perfect Body.
decided to doodle Hori-senpai COS WHY NOT
wow look I drew a fanart much praise
gekkan shoujo nozaki-kun is a treasure,
Free! :: Makoto Tachibana
(insp.)
Profile translations from /a/
re-reblogging for the Q U A L I T Y
♥ TUMBLR STORENVY GIVEAWAY ♥

Heyyyyyy guys! So I finally.. set up my shop so I'm running a small give away! Everyone likes free stuff right? :)

You do not need to be following me.
Only reblogs count. You can reblog once a day.
You need to have your askbox open so I can contact you if you win. I will give you 3 days to respond before selecting someone else.
Winner will get $20 to spend at my shop as well as an art request. (Colored, up to 2 characters — may request pixels instead )
US only [ although if you just want the art then that's fine too for those out of the US. Or wish to cover shipping orz;; ]
Giveaway will end on August 24th. Winner will be selected via Random Number Generator.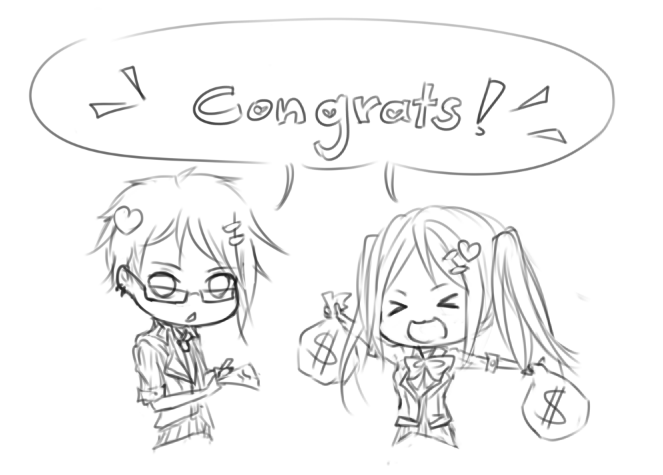 Managed to scribble sth in my busy weekend
Congrats desu u////u